Essential Trumpet Lessons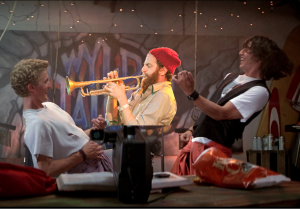 This is a post from tenor sax man and all-around good guy Mike Lebrun, in the Windy City, Chicago. You HAVE to check out his blog and subscribe to The Woodshed. If you're into getting better at jazz, you'll have a hard time finding better practice resources.
Here he's talking with Chad McCullough about trumpeters. And that graphic is pretty hilarious! Who knew that Bill and Ted hung out with Avishai Cohen? If you're curious about Avishai's take on practice, check out the interview I did with him a few years back for my book, The Practice of Practice.
Here's The Woodshed blog post <snip>:
This week, trumpeter Chad McCullough joins me for The Woodshed's first ever jazz fantasy draft. After the interest I received in a previous post, 50 Living Sax Players You Need to Check Out. Right Now., I knew Chad was the perfect companion to help me…
View original post 1,521 more words